JM&A Group Helps Ranken Prepare Automotive Tech Students for Future Careers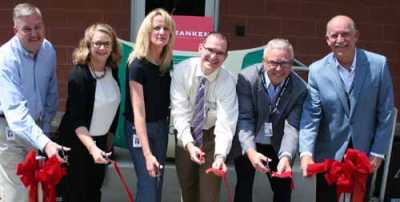 [ad_1]
Ranken Technical College in St. Louis has dedicated a section of its automotive training center to JM&A Group and its parent company, based in South Florida JM family businesses, in recognition of the company's efforts to prepare students for successful careers in automotive technology.
JM&A Group is a long-time contributor to Ranken, as well as a recruiter and regular employer of automotive maintenance technology graduates from Ranken. In 2019, the company presented Ranken with the seventh installment of a ten-year, $ 1 million pledge to support the college's automotive building.
The purpose of the donation is to provide funding for capital improvements to the Ranken Automotive Building for the benefit of students pursuing a degree in the Automotive Division of the College. The building houses various programs including auto maintenance, licensed dealership technician, and collision repair.
"The JM&A Group is a major force in the automotive industry," said Ranken chairman Don Pohl. "The company has also been one of Ranken's largest graduate recruiters and employers over the past decade and we are grateful for their help in preparing our students for rewarding and successful careers."
JM&A Group, a 40+ year leader in the finance and insurance industry with operations in St. Louis and Deerfield Beach, FL, provides a variety of products and services such as F&I training and consulting, plans vehicle protection programs, used vehicle certification programs, pre-paid maintenance plans and GAP programs.
"To learn the latest technology, students must have access to advanced equipment and facilities," said Sandra Porceng, Vice President of Client Services, JM&A Group. "Our company is delighted that our annual contributions support Ranken's mission of providing its students with opportunities to acquire essential skills and advance their knowledge. These students play a vital role in our industry and our communities. "
Ranken Technical College is a private, non-profit degree-granting higher education institution whose primary mission is to provide the comprehensive education and training necessary to prepare students for employment and advancement in a variety of technical fields. More information can be found at ranken.edu.
[ad_2]
Source link